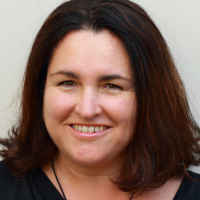 Dr Simone Rodda
Founder of the Change Strategies Project
Associate Professor, AUT University
Simone has a long history of working as a counsellor, educator, manager and researcher across every imaginable addiction. This experience has demonstrated people know what they need to do, they just can not always do it. She has a passion in helping people develop skills and insight into their own concerns.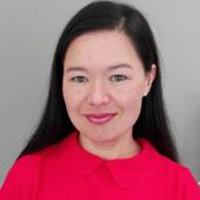 Natalia Booth
Project Manager of the Change Strategies Project
Natalia recently completed her Bachelor of Health Science at Auckland University of Technology and is now working towards her Masters of Public Health at the University of Auckland. Natalia is particularly interested in research regarding addictive behaviours.
Collaborators on the Change Strategies Project
Associate Professor Nicki Dowling
Addictions specialist and researcher at Deakin University in Australia. Nicki is a clinical psychologist and has talked to many thousands of people who want to change thier behaviour over the past 15 years.
Professor Dan Lubman
Addiction specialist from Monash University and Director of Turning Point in Australia. Dan is a psychiatrist and researcher with over 20 years working in the field of addictions. Dan has treated many thousands of people with addictions. His research interests include early intervention and prevention of substance use disorders.
Associate Professor Jason Landon
Addictions specialist Jason Landon teaches psychology at AUT University. Jason is interested in experimental research and qualitative investigations. He has conducted multiple evaluations of public health interventions.
Dr Stephanie Merkouris
Lecturer in psychology at Deakin University. Stephanie is passionate about her work in addictions research. She is an expert in quantiative methodology and has conducted multiple studies investigating treatment outcomes.
---
This project welcomes students interested in supporting people to change their addictive behaviours. If you have a passion and desire to get involved contact us at simone.rodda@aut.ac.nz
Other key collaborators: Dr Kathleen Bagot, Professor David Hodgins, Dr George Youssef, Dr Anna Thomas, A/Prof Vic Manning, Dr Jane Oakes.
Past students: Abdullah Kalantan, Carneshika Hettiaratchi, Wendy Stanley-Tate, Yen Ling Tan, Amber Kim and Dr. Brenna Knaebe, Matt Brittain, Paul Ware, Anita Chung, Jessica McKean, Cathy Han, Nana Iwami, Liu Gong, Telusila Vea, Mia Meckel and Lauren Hunter.
Current students and research assistants: Dr Rimke Bijker, Hiranya Khullar, Sarah Oommen, and Jennifer Park